Cassie was born and raised here in Des Moines, Iowa. She graduated from Simpson College with a bachelor's degree in Biology, and is the Outreach Coordinator for Habitat for Humanity of Iowa. Outside of her passion for inspiring sustainability and conservation in others, Cassie enjoys traveling, running, and exploring her creative side through D&D.
Heather was born and raised in eastern Iowa and now calls Des Moines home. Since moving to the capital, Heather has been inspired by the enrichment and positive growth she's seen throughout the metro area. After earning a bachelor's degree in environmental science and biology from Drake University, Heather spent much of her career at Pioneer, applying continuous improvement processes in her different roles in research and regulatory. In 2018, building on her passion and educational roots, Heather began guiding the sustainability program at Des Moines-based Kemin Industries, a global ingredient manufacturer with a focus on improving the quality of life for more than 3.8 billion people every day. Heather enjoys spending time with her family, being on the water during the summer and vegetable gardening.
Karen grew up in upstate New York and attended Wake Forest University for her bachelor's degree in chemistry and environmental studies. She then spent four years in Denver, Colorado working in renewable energy research and energy efficiency before coming to Des Moines in 2018. She is a member of Environmental Entrepreneurs (E2), a national advocacy organization that promotes the business case for environmental policy. Karen works as an Energy Analyst for The Energy Group in Des Moines and enjoys spending time outdoors, playing sports, baking sourdough bread, and traveling.
Kelcie is originally from the Iowa City area. She spent her childhood outside camping, hiking, and falling in love with nature. Her time outdoors sparked a love for the environment and natural world - which would eventually carry her to the University of Iowa where she earned degrees in environmental science and environmental policy. After graduating from the University of Iowa in August 2018, Kelcie decided to plant new roots in the Des Moines community. Since then she has enjoyed getting involved in the rich cycling community here in Des Moines. She is very excited to be starting a position as a shallow lakes and wetlands field technician with the Iowa DNR, and is looking forward to establishing more connections in the community.
Tanner has roots in rural Iowa where he was raised on a farm with a family of seven. His next stage of life would take him to the The University of Iowa, where he studied English Literature and Political Science. In Iowa City, Tanner was immersed in community organizing with the focus on bringing people and ideas together, while at the same time starting and running a digital marketing company, Gadabout Marketing. After finishing his degree, Tanner pursued his passion for travel which took form in a three year adventure around the word taking him to 51 countries on 6 different continents. These experiences helped cultivate a yearning to learn and a desire to help better the world. Here in Des Moines, he is currently working on a number of projects including owning and operating his men's accessory line, working on a pilot project to collect methane from animal waste to convert to electricity, and transitioning the family farm to renewable energy through large-scale solar.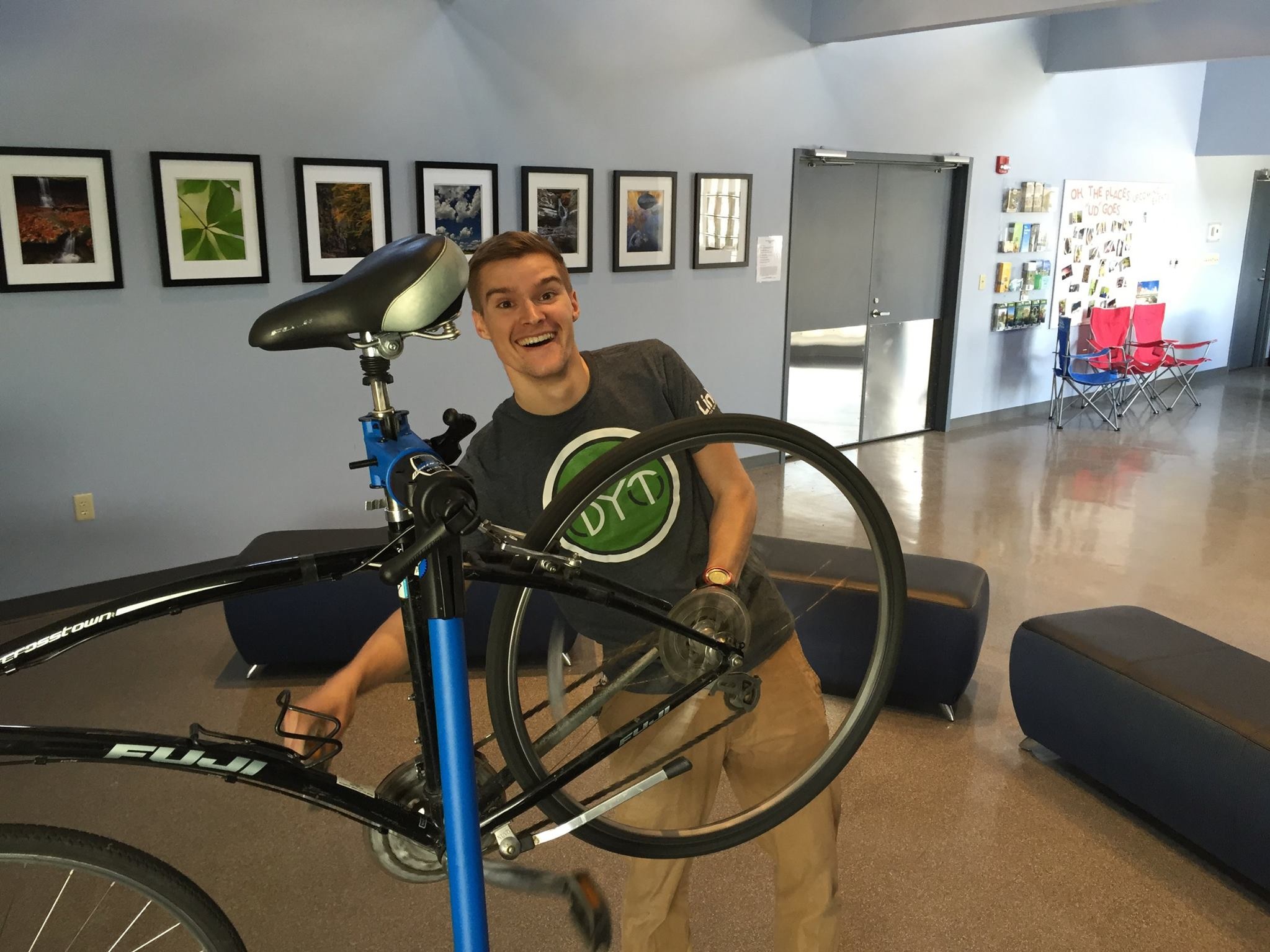 Zack is originally from Toledo, Ohio and moved to Des Moines in June of 2016, after accepting a position as an Energy Engineer with CLEAResult. He attended the University of Dayton where he received a Bachelor of Mechanical Engineering degree. During his time in Dayton, his passion for sustainability was created and developed as a member of the Rivers Institute. Housed within the Fitz Center for Leadership in Community, the Rivers Institute is a three-year program aimed at connecting the University and community partners to utilize rivers as a strategic natural resource. To address sustainability through the lens of engineering, Zack continued his education in Dayton and became a Master of Science in Renewable and Clean Energy. Zack works on a daily basis to save energy and reduce his footprint though his work, cycling, and other practices.
Dear Future Board Member,
your leadership role awaits...
We are currently accepting applications!